Welcome to Advanced Eyecare Specialists

At Advanced Eyecare Specialists, our eye doctor and staff work closely with every single one of our patients to ensure that they are informed about their vision and comfortable with their eye care. Our wide range of eye care services goes beyond a simple evaluation of your general eye health and need for a prescription. We also check for cataracts, glaucoma, macular degeneration, diabetic changes, ocular damage from high blood pressure, dry eyes, and ultra violet light damage.
With over 500 extraordinary frames to choose from, our frame boutique has a selection that will fit any budget! We carry a diverse selection of eyeware from Swarovski, Ann Taylor, Nike, Champion, Oakley, Coach, Gucci, Kate Spade, Hugo Boss and many more. Our friendly staff will help you choose frames and lenses that help you look good, fit properly, and work with your prescription.
Great Eyewear and Eye Care in Swiftwater, PA
From our office in Swiftwater, Advanced Eyecare Specialists serves patients from Lehigh Valley and The Poconos – schedule an appointment today. If you have a moment, please give us your feedback about our site and your experiences with our Practice.
Introducing Opticwash.
The world's first and only automated self-service eyewear cleaning kiosk! The Opticwash cleans and removes 99% of bacteria on eyewear, jewelry, watches, and smart phones. State-of-the-art sensor technology effectively detects, completely cleans and dries the item in less than two minutes. The Opticwash uses no chemicals or heat, cleans areas that you can't and is guaranteed not to harm your glasses.
Come in and check it out today only at Advanced Eyecare Specialists.
Focus Your Attention On These Key Areas
In our Practice, certain brands have proven to be standout winners with both our customers and our staff and we'd like to share them with you.
Dry Eyes Syndrome
Dry eyes result from the chronic lack of lubrication and moisture on the surface of the eye, which can cause minor irritations, an inability to wear contact lenses and an increased risk of corneal inflammation and eye infections.
Review Us Online
We welcome your feedback and appreciate your time in helping us find new ways to make our patient services exceed your expectations! Please consider submitting an online review to further spread the word about our services.
From Terri M… I was in the general area for an extended business trip and hanging out in the area for some quiet. I lost a contact so needed to see an eye Dr. I am so glad I found this practice. This was the most thorough eye exam I have had in years and they found something other Dr.'s missed. Everyone there is very professional and helpful. The knowledge level of the Dr and his staff is incredible. I live in Dallas, TX but will now make a trip up here for my eye exams. A+++++.
Nov 27, 2017
The New Year is coming and many people include healthier eating and exercise in their resolutions for the year ahead....
Nov 13, 2017
November 14th is World Diabetes Day. This year, the theme of World Diabetes Day is women and diabetes - our...
Oct 29, 2017
October is World Blindness Awareness Month, an initiative started to help the public to understand the realities of visual impairment...
For top designer eyewear with a fashionable look, Ann Taylor is one of the best choices for upgrading your old glasses.
Why do I Need Regular Eye Exam?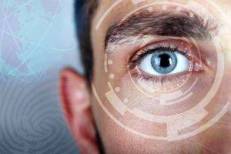 While most people schedule regular check-ups with doctors and dentists, many are not aware of the importance of an annual visit to the eye doctor. Regular eye exams can be the key to the early detection and treatment of emerging vision problems, eye diseases, and a number of other health issues. When you come to a Advanced Eyecare Specialists optometrist for an eye exam in Swiftwater and The Poconos, you will receive comprehensive service designed to find and correct any vision or eye issue. Don't take good vision for granted, schedule an appointment today!
2055 Route 611
Swiftwater, PA 18370
Monday:

9:00 AM - 5:00 PM

Tuesday:

9:00 AM - 5:00 PM

Wednesday:

9:00 AM - 5:00 PM

Thursday:

9:00 AM - 4:00 PM

Friday:

9:00 AM - 4:00 PM

Weekends:

Closed
Insurances also accepted.